Marketing 360
Plateforme marketing pour les entreprises de toutes tailles
En savoir plus sur Marketing 360
Marketing 360 est une entreprise proposant un logiciel de marketing qui combine efficacement un logiciel intégré et des services de marketing professionnels. La plateforme est conçue pour que les organisations de toutes tailles aient accès à des professionnels certifiés du marketing numérique qui comprennent les besoins actuels en la matière : des experts en marketing, des développeurs, des rédacteurs de contenu, des concepteurs et des producteurs de vidéos.
La plateforme permet aux marques d'optimiser leurs canaux marketing les plus importants via divers modules au sein d'une seule solution logicielle. Le module Natural Listing Ads de Marketing 360 aide les organisations à améliorer leurs ventes organiques et leur classement par mots-clés grâce à son logiciel SEO (Search Engine Optimization). La fonction Top Placement Ads aide les entreprises à se placer parmi les trois premières publicités dans les résultats des moteurs de recherche.
Le module Retargeting Ads aide les organisations à rester en tête des ventes potentielles en affichant des bannières publicitaires sur les sites web, tandis que le programme "Top Rated Local or National" aide les marques à contrôler leur réputation en ligne. L'option On-Demand Marketing Services de Marketing 360 met à la disposition des utilisateurs, dans le cloud et à la demande, l'expertise de spécialistes du marketing, de concepteurs, de rédacteurs de contenu, de développeurs et d'experts vidéo hautement qualifiés.
Marketing 360 fournit aux organisations la plateforme n°1 de site web UXi avec des designs hautement modulables. Les utilisateurs peuvent modifier le design du site web pour l'adapter à la marque et au contenu de l'organisation. Ils peuvent le mettre à jour et le gérer facilement par glisser-déposer via l'éditeur front-end. La plateforme comprend également le puissant module logiciel CRM n°1 pour la gestion des contacts, des tâches et des pipelines de vente.
Options de tarification dès :
25,00 $US
Version gratuite
Essai gratuit
Abonnement
Les 5 meilleurs logiciels similaires à Marketing 360
Disponible dans les pays suivants
Australie, Canada, Royaume-Uni, États-Unis
Options de tarification dès :
25,00 $US
Version gratuite
Essai gratuit
Abonnement
Les 5 meilleurs logiciels similaires à Marketing 360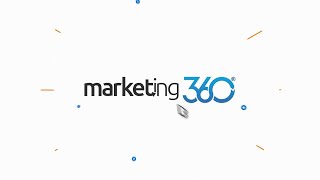 Nombre total de fonctionnalités pour Marketing 360 : 344
API
Accès mobile
Actions découlant d'un événement
Alertes par e-mail
Alertes/Notifications
Analyse de la concurrence
Analyse des campagnes
Analyse des comportements
Analyse des sentiments
Analyse des tendances
Analyse des ventes
Analyse du service client
Analyse en temps réel
Analyse visuelle
Application mobile
Archivage et rétention
Automatisation de la localisation
Automatisation du marketing
Autorisations basées sur les rôles
Base de données de clients
Base de données de clients
Base de données de contacts
Benchmarking
Bibliothèque d'images
Bibliothèque de contenu
Bloqueur de spam
Booking Management
Boutique en ligne
CRM
CTA personnalisables
Calcul des taxes
Calendrier de marketing
Calendrier en ligne
Campagnes de drip marketing
Campagnes multiples
Carte de fidélité
Cartographie du parcours client
Catalogage/catégorisation
Champs personnalisables
Ciblage comportemental
Ciblage du public
Classification des documents
Codes courts
Commerce mobile
Communication avec les membres
Communication multicanal
Comptabilité
Comptabilité intégrée
Comptes clients
Concessionnaire voitures d'occasion
Concessionnaire voitures neuves
Configurateur de produits
Configuration et suivi des objectifs
Confirmation et rappels
Conforme HIPAA
Conformité CAN SPAM
Conformité PCI
Contenu dynamique
Contrôle des réponses par e-mail
Contrôle du processus d'approbation
Contrôles/Permissions d'accès
Correction en temps réel
Coupons mobiles
Créateur de boutiques en ligne
Création des factures
Crédit concessionnaire
Devis
Distribution d'e-mails
Distribution de leads
Don en ligne
Données en temps réel
Déploiement basé sur le web
Détection de fraude
E-mails optimisés pour format mobile
Emplacements multiples
Engagement des clients
Enquêtes clients
Envoi de SMS en masse
FAQ
Facturation
Facturation des dépenses imprévues
Facturation des projets
Facturation en ligne
Facturation récurrente et des abonnements
Facturation à l'heure
Factures personnalisables
Filtrage
Filtrage des mots-clés
Fonction de glisser-déposer
Formulaires personnalisables
Formulaires web
Formulaires électroniques
Gamification
Gestion SEO
Gestion d'équipe
Gestion de cabinet
Gestion de contenu
Gestion de l'e-commerce
Gestion de la communication
Gestion de la conception
Gestion de la conformité
Gestion de la paie
Gestion de la publicité
Gestion de la trésorerie
Gestion de plusieurs comptes
Gestion de plusieurs sites
Gestion de site web
Gestion de versions
Gestion des abonnements
Gestion des abonnés
Gestion des audits
Gestion des avis
Gestion des bénévoles
Gestion des calendriers
Gestion des campagnes
Gestion des campagnes e-mail
Gestion des canaux
Gestion des cartes cadeaux
Gestion des cartes de crédit
Gestion des clients
Gestion des collectes
Gestion des commandes
Gestion des commissions
Gestion des communications
Gestion des connaissances
Gestion des conseils
Gestion des contacts
Gestion des contrats/licences
Gestion des documents
Gestion des dons
Gestion des dossiers patients
Gestion des e-mails
Gestion des employés
Gestion des espaces de vente
Gestion des expéditions
Gestion des factures
Gestion des fichiers audio
Gestion des flux de travail
Gestion des formulaires
Gestion des leads
Gestion des liens
Gestion des listes
Gestion des listes d'attente
Gestion des locations de stands
Gestion des modèles
Gestion des patients
Gestion des performances sur les réseaux sociaux
Gestion des petits groupes
Gestion des pipelines
Gestion des promesses de don
Gestion des promotions
Gestion des publications
Gestion des remises
Gestion des rendez-vous
Gestion des retours
Gestion des reçus
Gestion des réponses
Gestion des réservations
Gestion des stocks
Gestion des stocks
Gestion des techniciens
Gestion des tâches
Gestion des tâches
Gestion des événements
Gestion du personnel
Gestion du pipeline de ventes
Gestion du territoire
Gestion multicanal
Gestion vidéo
Générateur de formulaires
Génération d'avis
Génération de leads
Géociblage
Historique des clients
Historique des factures
Historique des services
Historique des transactions
Importation et exportation de données
Intégration comptable
Intégration de Google Analytics
Intégration de sites web
Intégration des médias sociaux
Intégration des services de traitement des paiements
Intégration du chat interne
Intégrations de tiers
Jeux concours par SMS
Kitting
Lead nurturing
Lecture de codes-barres et de tickets
Marketing multicanal
Marketing social
Marquage
Messagerie SMS
Messagerie bidirectionnelle
Messagerie planifiée
Mesure des performances
Mise en forme de texte
Mise à jour automatique
Modèles
Modèles d'e-mails
Modèles personnalisables
Modèles prédéfinis
Modération
Monitoring
Mots-clés mobiles
Médiathèque
Notes et commentaires
Notifications en temps réel
Optimisation des taux de conversion
Options de paiement multiples
Options de publication
Options de publication de contenu
Outils de prospection
Outils de recherche de mots-clés
Outils de réservation en ligne
Pages de renvoi et formulaires web
Paiements en ligne
Paiements en personne
Paiements mobiles
Paiements partiels
Paiements électroniques
Panier d'achat
Partage de l'addition
Partage des fichiers
Personnalisation
Personnalisation
Personnalisation de messages
Photos et images
Planification automatisée
Planification de la maintenance
Planification de traitement
Planification des campagnes
Planification des campagnes
Planification des cours
Planification des cultes
Planification des groupes
Planification des publications
Planification des rendez-vous
Planification des tâches
Planification du personnel
Point de vente (PDV)
Portail client
Portail client
Portail de facturation
Portail des membres
Portail libre-service
Pour arboristes
Pour les chiropracteurs
Pour les concessionnaires automobiles
Pour organismes religieux
Pour salons de beauté et les spas
Prise en charge de plusieurs devises
Prise en charge de plusieurs magasins
Profils client
Promotion sociale
Prévention des paiements frauduleux
Publications groupées
Publicité sur les réseaux sociaux
Qualification de leads
Rappels
Rappels d'appels
Rappels de paiement
Rappels par SMS
Rapports de trafic web
Rapports de ventes
Rapports en temps réel
Rapports et analyses
Rapports et statistiques
Rapports personnalisables
Recherche en texte intégral
Recherche/Filtre
Reciblage des médias sociaux
Reciblage sur téléphones mobiles
Remontée des demandes
Rendez-vous récurrents
Replanification
Retouche numérique
Routage
Réactif
Réorganisation automatique
Répertoire de membres
Répondeurs automatiques
Réponses automatisées
Réservation de chambres
Réservation en ligne
Saisie de leads
Saisie des frais
Search marketing
Segmentation
Segmentation de la clientèle
Segmentation de leads
Segmentation des campagnes
Service clientèle
Signature électronique
Sondages et votes
Stockage de documents
Stratégie de marque personnalisable
Suivi comportemental
Suivi de l'engagement
Suivi de position Google
Suivi des activités
Suivi des clics
Suivi des conversions
Suivi des e-mails
Suivi des interactions
Suivi des interactions entre utilisateurs
Suivi des marques
Suivi des mots-clés
Suivi des médias sociaux
Suivi des pages consultées
Suivi des présences
Suivi des recherches de sites
Suivi des références
Suivi des sources
Suivi des statuts
Suivi des visiteurs
Suivi des visiteurs de sites web
Suivi des équipements
Suivi du ROI et de l'analytique
Suivi du temps
Suivi du temps passé sur le site
Support client
Support vidéo
Surveillance des avis émis
Surveillance des transactions
Synchronisation du calendrier
Système de calendrier et de rappel
Sécurité des données
Tableau de bord
Tableau de bord d'activités
Taux de travail
Tests A/B
Tests multivariés
Traitement des cartes de crédit
Traitement des cartes de crédit et de débit
Traitement des factures
Traitement des paiements
Traitement des paiements ACH
Visualisation de données
Vérifications distinctes
Web analytics
e-mail marketing
Éditeur WYSIWYG
Édition automatisée
Bitrix24
Alternative n° 1 à Marketing 360
Bitrix24 est une plateforme de collaboration cloud et open source gratuite qui propose des outils de CRM, de gestion...
monday.com
Alternative n° 2 à Marketing 360
monday.com est un système d'exploitation de travail basé sur le cloud qui permet aux équipes de créer des applications...
Odoo
Alternative n° 3 à Marketing 360
Odoo est une suite d'applications professionnelles en open source entièrement intégrée et personnalisable. La plupart...
Agile CRM
Alternative n° 4 à Marketing 360
Agile CRM combine de puissantes fonctionnalités d'automatisation, de téléphonie, de web, de téléphonie mobile, de...
---
Vous avez déjà Marketing 360 ?
Les acheteurs de logiciels ont besoin de vous ! Les avis utilisateurs nous aident tous à prendre de meilleures décisions.
Écrivez votre avis !
Afficher 5 avis sur 920
Logiciel utilisé

tous les jours

pendant

6 à 12 mois

Provenance de l'avis
Note globale
Rapport qualité-prix

Simplicité d'utilisation

Support client

Probabilité de recommander le produit

10.0

/10
Great Team of Professionals to Work With
Publié le 21/06/2018
It all works together. That is incredibly important. You need all your sources to be able to come...
It all works together. That is incredibly important. You need all your sources to be able to come into one location and be tracked. Leads are the businesses life blood.If you can't track everything you do, you are just shooting in the dark.
Avantages
Most small businesses have a person to do their website, another to do their social media. Working with the team at Marketing 360 I have an expert in every field working on my businesses that are working together. They created a great logo, an incredible website that I have received major accolades for, social media, blogs, videos, etc. that all work together to make my business look professional and keep me on page one for all my keywords. Then they do all the things I hate doing like setting up and populating my CRM. They provide a calendar where my assistance can update my calendar. Then they do something most small businesses never do; they track EVERYTHING. We know immediately when something is working or not working. Most businesses are just shooting in the dark. This process take a while. If you only tried Marketing 360 for 6 months, you haven't given it a fair shake. Marketing takes a while. I know. I have been doing marketing for several years. It takes time to dial it in. Time busy business people do not have. That why I turned 99% of my marketing over to a TEAM, the team of Marketing 360; They work together to bring me customers and brand my business with a consistent message.
Inconvénients
I wish the calendar would tie into my other calendars. Other than that, I have been very satisfied with Marketing 360 and the software.
Réponse de Madwire
Roy, thank you so much for your review and feedback. We appreciate and value the feedback. All ships rise together and we are excited to work with you and build your business up continuously. Thanks for your business.
Secteur d'activité: Santé, bien-être et fitness
Taille de l'entreprise: 2-10 employés
Logiciel utilisé

tous les jours

pendant

6 à 12 mois

Provenance de l'avis
Note globale
Rapport qualité-prix

Simplicité d'utilisation

Support client

Probabilité de recommander le produit

10.0

/10
The CRM soft ware is not difficult to understand. For me it's about TIME BLOCKING ....
Publié le 14/09/2021
I enjoy my team [SENSITIVE CONTENT]. The entire experience from start until now has been profession...
I enjoy my team [SENSITIVE CONTENT]. The entire experience from start until now has been professional. I like having the support. Speaking weekly is invaluable.
Avantages
The CRM soft ware is not difficult to understand. For me it's about TIME BLOCKING and actually taking the time to learn and push buttons. It's kind of like having a new cell phone. You learn new features along the way. I liked that everything is at your finger tips
Inconvénients
Maybe it was me. Maybe it was system interface errors. Not often but sometimes languages simply were not communicating. That's when you walk away and go have Margaritas. This happens in every situation where Tech is involved. Nothing to be concerned about .
Réponse de Madwire
Hi, Coach Kenya. So glad to hear you've enjoyed working with our team. Please let us know if there's ever anything specific in the platform that is giving you errors or putting you into a margarita-induced state. Our tech team definitely wants to know about that stuff so we can address them. We're looking forward to working with you for years to come!
Taille de l'entreprise: 2-10 employés
Logiciel utilisé

tous les jours

pendant

6 à 12 mois

Provenance de l'avis
Note globale
Rapport qualité-prix

Simplicité d'utilisation

Support client
IF YOU ARE THINKING ABOUT HIRING MARKETING360, YOU NEED TO READ THIS REVIEW
Publié le 10/03/2018
Avantages
There are only two pros:
1) First and foremost, my contract with Marketing360 is finally over.
2) I was forced to learn everything about sales and marketing that I was trying to delegate.
Inconvénients
Honestly, I didn't want to write this review. I tried to forget about it and just accept my poor decision, but I just can't. I've been done working with the company for nearly a month now and it still bothers me.
Why? Well, I feel it's my public duty to save my fellow entrepreneurs from the jaws of deceit, empty promises, and weekends filled with bashing your head against your computer monitor.
To be perfectly frank, you'd be better off lighting your money on fire than hiring Marketing360 - at least doing so would spare you months of frustration, anger, and disappointment. Hiring them was the worst decision I've ever made.
Their sales guys were a bit pushy, but raised no red flags. The issues started after I signed my contract.
They convinced me that my website needed to be redone, so we embarked on a 2-month search for fool's gold. Unfortunately, I didn't realize that their web designers build their customer's websites on the back of a clunky, archaic platform that they call "UXI."
I have used Squarespace, Wix, Wordpress, Leadpages, and ClickFunnels, so I know a thing or two about website builders. UXI is unspeakably bad.
And the worst thing is that they can literally hold your website hostage - should you decide to part ways with them - because they have total control over the backend.
It took them over 2 months to "optimize my website for conversions" on UXI. I repeatedly requested access to the backend of this website during these 2 months and they told me that they couldn't allow me to do that because they were afraid that I would "break the site." Finally, my marketing executive relented and jokingly told me on a call that "if you break it, you bought it", referring to the complex UXi platform. She then conceded that their developers have trouble using it. Their developers!!
Who in their right mind would want to run their business website on a custom platform that its developers have trouble using?
At this point, I quickly learned how dreadful the whole platform was. Plus, the initial designs were complete garbage. I had to re-design my entire site myself using Wordpress and I did it over a weekend. It took me less than 48 hours to do the exact same thing that was taking them over 2 months!
At every step in the design, the Marketing360 team pushed back on my requests for edits. To them, this was a get-in-and-out, cookie-cutter, copy-and-paste job, while to me, my website is the face of my awesome company - my livelihood - and I truly cared how it represented me and my brand. I wanted it to be welcoming and thoughtful, not a clunky, "conversion-optimized" mess.
Things only went downhill from there.
Response time was generally about a day, which - in many parts of the country - is longer than Amazon takes to deliver your order. Even worse, they take off weekends, so if something goes wrong with an ad over the weekend, you're screwed. This ruined many of my weekends.
My marking executive did not deliver any ad mock-ups on time and she required so much hand-holding that I eventually just spoon fed her all of the ad copy, audience targeting segmentation, and literally everything else.
Just to be clear, I want to say that again...I quickly realized that the only way I could contain my losses in this terrible business relationship was to do all of the ads myself. I made ALL the landing pages, ALL of the copy, ALL of the ad images, created ALL the audiences, EVERYTHING! I had to even teach myself how to do Facebook retargeting, which was the major reason I hired them in the first place.
They require you to sign a 6-month contract and if you decide that you want out, they'll charge you an early termination fee. So, I just kept paying them to spend my money.
Marketing360 basically just worked as my Facebook ad bank, boosting my ads with the money that I gave them. Except this bank charges you thousands of dollars to help you waste your money.
As a 25-year-old who supports his "side hustle" business by working full time as an engineer, this essentially meant that I was just burning through my savings.
Shortly thereafter, my marketing executive sent me an email to tell me that she was leaving the company. I don't know if she quit or was fired, but I can't say I was surprised.
My new marketing executive began working with me 2 weeks before a huge product launch that I had been working on for months. This was basically a make-or-break product launch for my business that was on life support. Ironically, my useless marketing budget was to blame.
My new marketing executive was far better (hence the 2 stars), but the rocky relationship and abysmal results continued.
On January 23rd, 2018, I asked for a refund of all the unused ad credits that I hadn't spent.
In my contract, I was required to pay per month, of which went to ad credits. Little did I know that they actually skim off a percentage of all the ad credits spend to manage the ads. Something that was not spelled out in the contract.
When I asked to just take my unspent marketing budget and walk away, his management flatly declined despite us being outside of the 6-month contract window.
Their reason?? They said that they "want the opportunity to win my business back." I told them that there was nothing they could do to mend the relationship, and they still declined.
I even offered to pay them their "ad premium" (the percentage of money that they scrape off the top of every marketing dollar they spend for you - this was NOT mentioned at all in the contract by the way) on all but they still refused. I had to spend on underperforming ads just to burn through my money because the alternative was them simply keeping it.
And I say "underperforming ads" because I launched the EXACT SAME ADS (same images, videos, copy, targeting) and mine consistently had a 1,000% to 3,000% higher conversion. I showed them data from multiple ads proving this and they gave me the runaround every time.
Unbelievable. The icing on the cake was spending of my "creative hour credits" to one of their video editors for a 20-second promo clip and they sent me an unfinished version and told me that they burned through all the credits. They said I would have to pay them /hour to finish it. This doesn't make any sense because I provided all of the footage and told them precisely how I wanted it to be edited. Another thing that I ended up doing myself in a few hours.
If you scroll down to reviews left in August, you will see that I left a positive review. Well, I wish I could delete it, but I can't. The reason I left this review is that they hounded me for a review from week 1. After a handful of email requests to leave a review in the first month, I begrudgingly did because I didn't want to damage our already fragile relationship.
If you scroll down, you will see that there are NUMEROUS 1-star reviews, but for some reason, those reviews don't get factored into their perfect "5-star" score.
The only thing worse than the I wasted on this company was the stress and aggravation that plagued me on a daily basis. Once famously quipped that building a company is like "eating glass and staring into the abyss" - well obviously Elon has never hired Marketing360, because his entrepreneurial experience would have been worse.
One final point that you need to embrace: sales and marketing is THE MOST IMPORTANT part of your business. I wish businesses succeeded or failed by the quality of their product and service alone, but unfortunately, that's not the case. For the good of your business, you MUST NOT delegate your sales and marketing. If you are in the early stages of your business, this is even more important. You need to know that not all 20-somethings with an iPhone and 1,000 followers on Instagram know how to market in the digital world. If you can't market your business and sell your vision, don't expect someone to be able to do it for you.
If you know how to log into Facebook, then you can figure out how to make your own ads. I taught myself in the past 6 months and I've gotten pretty good.
Over the course of 8 months, Marketing360 did not help me to make a single sale. I spent working with Marketing360 with nothing to show for it.
I messed up, but you don't have to. Please do your homework and think long and hard about this decision.
I wish you all the best in your entrepreneurial endeavors.
Secteur d'activité: Services aux consommateurs
Taille de l'entreprise: 11-50 employés
Logiciel utilisé

toutes les semaines

pendant

plus de deux ans

Provenance de l'avis
Note globale
Rapport qualité-prix

Simplicité d'utilisation

Support client

Probabilité de recommander le produit

8.0

/10
Good for retail service business
Publié le 14/09/2021
Seems to be getting the name and brand out in front of the public on multiple levels which is...
Seems to be getting the name and brand out in front of the public on multiple levels which is needed in the service business. Administrators are easy to work with and reach out often to see if there are things that need to be improved or updated.
Avantages
Website is good. Marketing does not require a lot of hands on but I receive regular updates and the ability to respond if need be. Integrated well, especially email requests for service. Fits well with a retail service business that needs to constantly put our name in front of the public.
Inconvénients
No complaints for my company as it works well for us. I can see where it might not work well for other types of business that have a different clientele.
Réponse de Madwire
JoEllen, thank you for sharing! It's great to hear that our team is reaching out at a good cadence for you and that the brand advertising has been going well. We look forward to continuing to serve you!
Secteur d'activité: Psychologie
Taille de l'entreprise: 2-10 employés
Logiciel utilisé

tous les jours

pendant

plus de deux ans

Provenance de l'avis
Note globale
Rapport qualité-prix

Simplicité d'utilisation

Support client

Probabilité de recommander le produit

10.0

/10
Amazing Team, Amazing Software
Publié le 24/09/2021
[SENSITIVE CONTENT] and [SENSITIVE CONTENT] have been amazing in helping me generate referrals for...
[SENSITIVE CONTENT] and [SENSITIVE CONTENT] have been amazing in helping me generate referrals for the practice, to the extent where I was able to quit my job at the Veteran's affairs as a clinician and going full time on my private practice, a year later I was able to recruit my best friend and colleague to join my practice and soon I will be reaching out for a third clinician to fill in the spot as we catch up with the referrals, I am so lucky to have such a competent and amazing team! Go Madwire!
Avantages
The process is very user friendly, no time is wasted on jumping any loops.
Inconvénients
There is nothing I currently do not like about it, I recommend it to anyone!
Marketing 360 - FAQ
Voici quelques-unes des questions fréquentes sur Marketing 360.
Q. Quels sont les types de licence disponibles pour Marketing 360 ?
Types de licences disponibles pour Marketing 360 :
À partir de: 25,00 $US
Type de licence: Version gratuite
Essai gratuit: Disponible
Q. Qui utilise Marketing 360 ?
Utilisateurs habituels du logiciel Marketing 360 :
Auto-entrepreneur, 2-10, 11-50, 51-200, 201-500, 501-1 000, 1 001+
Q. Dans quelles langues Marketing 360 est-il disponible ?
Langues dans lesquelles Marketing 360 est disponible :
anglais
Q. Marketing 360 prend-il en charge les appareils mobiles ?
Appareils pris en charge par Marketing 360 :
Android (mobile), iPhone (mobile), iPad (mobile)
Q. Avec quelles applications Marketing 360 peut-il s'intégrer ?
Applications s'intégrant à Marketing 360 :
BigCommerce, Booker, Enecto Web Leads, Facebook for Business, Google Ads, Google Analytics, Gravity Forms, Lightspeed, LinkedIn for Business, QuickBooks, Shopify, Solid Commerce, Stripe, WooCommerce, Yahoo Small Business, Yext, Yotpo
Q. Quelles sont les ressources d'aide disponibles pour Marketing 360 ?
Ressources d'aide disponibles pour Marketing 360 :
Service client/e-mail, Base de connaissances, Support téléphonique, Chat
Catégories connexes
Consultez toutes les catégories de logiciels trouvées pour Marketing 360.